This article covers how to review the analytics available to you within the Topics tab of Conversation Insights.
The Topics tab allows you to understand how long key topics were discussed when they were mentioned, and the top questions asked by both clients and team members. The Topics tab is a powerful tool when comparing the habits of top performers and everyone else.
---
Reviewing the time spent on each Topic
Navigate to the Conversation Insights icon in the left-hand navigation bar and select the Topic tab.
The home page of the Topic tab will default to show the entire organization over the last 30 days.
Once the appropriate filters are applied you can begin to identify the average time spent across each topic.
TIP: Change the Review By selection from Overview to Team Members to quickly compare the habits of top performers.

---
Reviewing when each Topic was mentioned
The Topics Start Time tab provides insight into the average start time for each topic for an entire organization, team, or individual.
For example, you can recognize when team members are bringing up pricing in each meeting.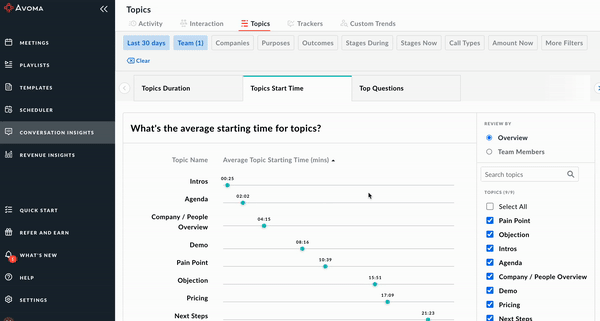 TIP: Use the Outcomes filter to determine if your meeting flow needs to be adjusted to meet your organization's desired outcome.
---
Reviewing the Top Questions
The Top Questions tab highlights which question both Team Members & Clients are asking most. Hovering over the question will show you similar variations while hovering over the number to access each meeting this question was asked.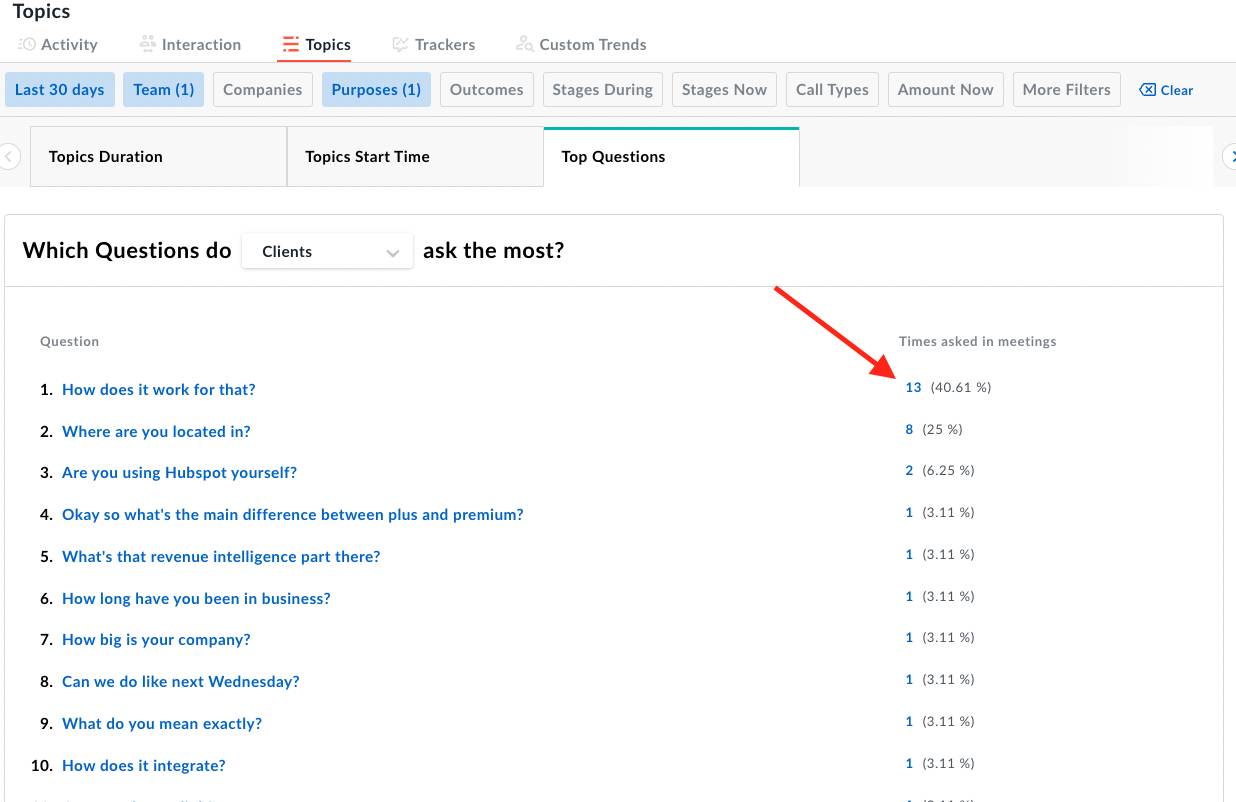 ---
If you have any additional questions, please reach out to our team at help@avoma.com.