Yes! You can listen to your recordings on-the-go.
Within our mobile apps, you can view the meeting recording as well as manage certain aspects.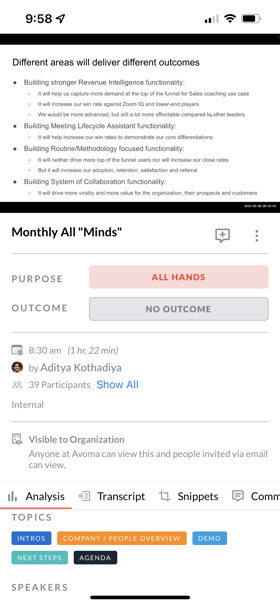 .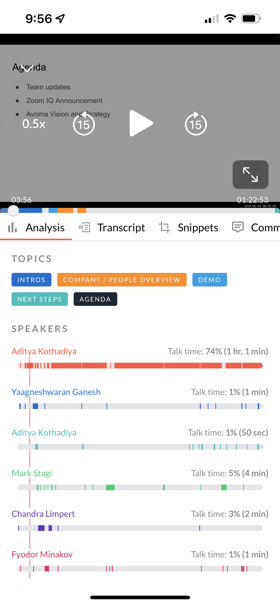 ---
View the recording with playback capabilities
Change playback speed (0.5x - 1x - 1.5x - 2x)
Fast forward and reverse (15 seconds)


Check out the Call Details
Purpose and Outcome
Call specifics (Start time, Duration, Meeting host, Participant list, Meeting type)
Privacy settings (Visible to Organization,


Access Avoma Meeting Assistant
Analysis - Legend of AI captured Topics; Speaker Talk time analysis; Longest Monologue
Transcript - Time stamped, searchable meeting transcription
Snippets - Shared meeting snippets
Comments - Posted collaborative comments


---
Download our iOS app here.
Download our Android app here.