Download snippets for repurposing and offline consumption
You can download Snippets from your meetings and repurpose them for a variety of reasons, for example a link on a website, a shared social media asset (i.e., customer testimonial snippets), and more.
How to Download (Export) a Snippet
To download a Snippet:
Select any of your Recent meetings from your Avoma Workbench which has a captured Snippet.
Go to the Snippets tab and click on the Download Snippet button.


You will receive an email with the Snippet download link(s). The email download will provide you with an MP3 and MP4 file which you can use offline as well.


BEST PRACTICE: You can download multiple Snippets at one time, by selecting all the snippets you want to download and clicking on the 'download' icon.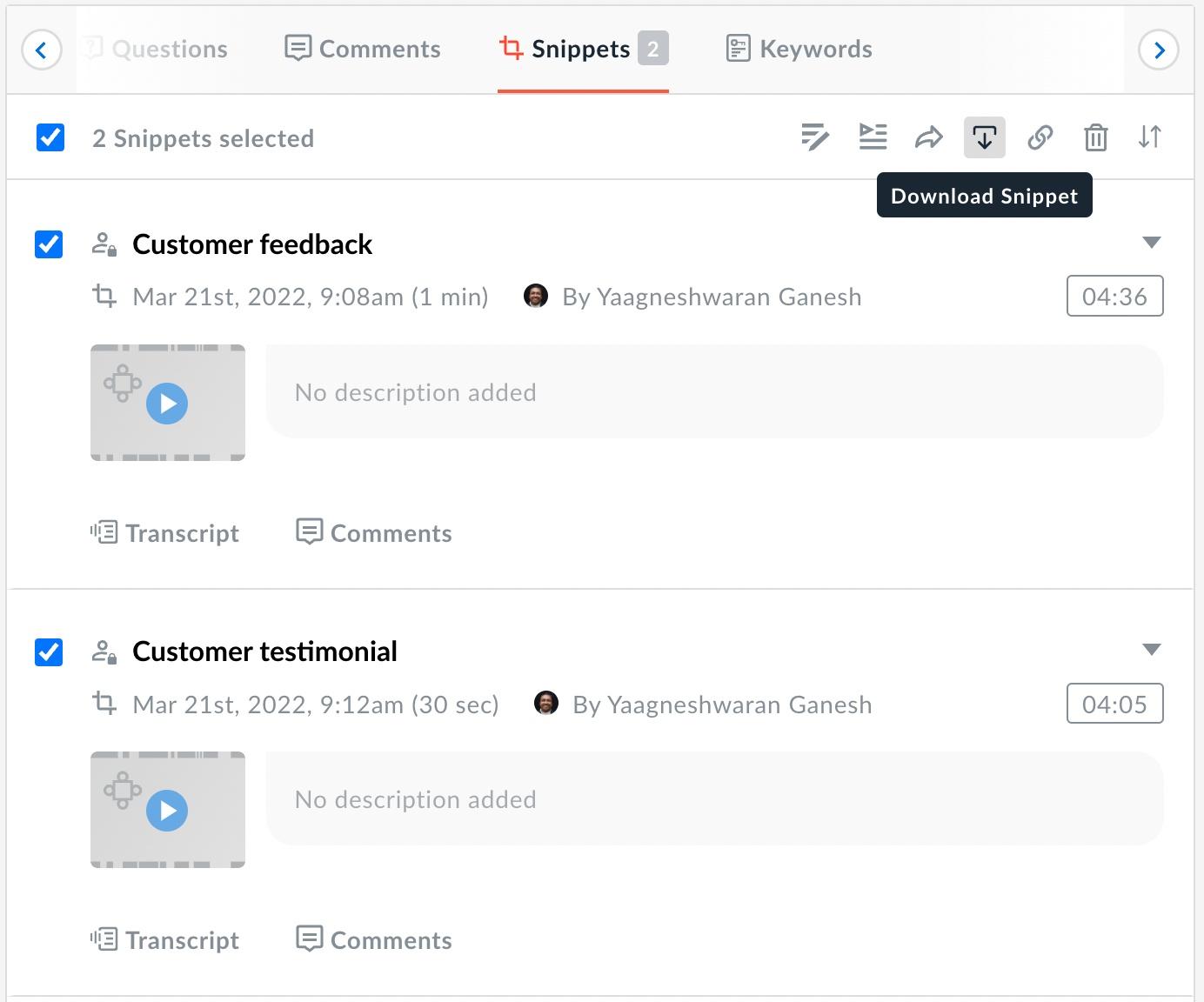 ---
If you have any questions regarding downloading your Snippets, please contact help@avoma.com.