The most commonly asked questions about licenses.
How do I purchase and assign licenses?
Any admin within your Avoma account will have the ability to purchase additional licenses and assign those licenses to members in your organization.
In your Billing Settings, you will have a full breakdown of your existing license structure. In addition to managing your existing licenses, you will have the ability to purchase additional licenses.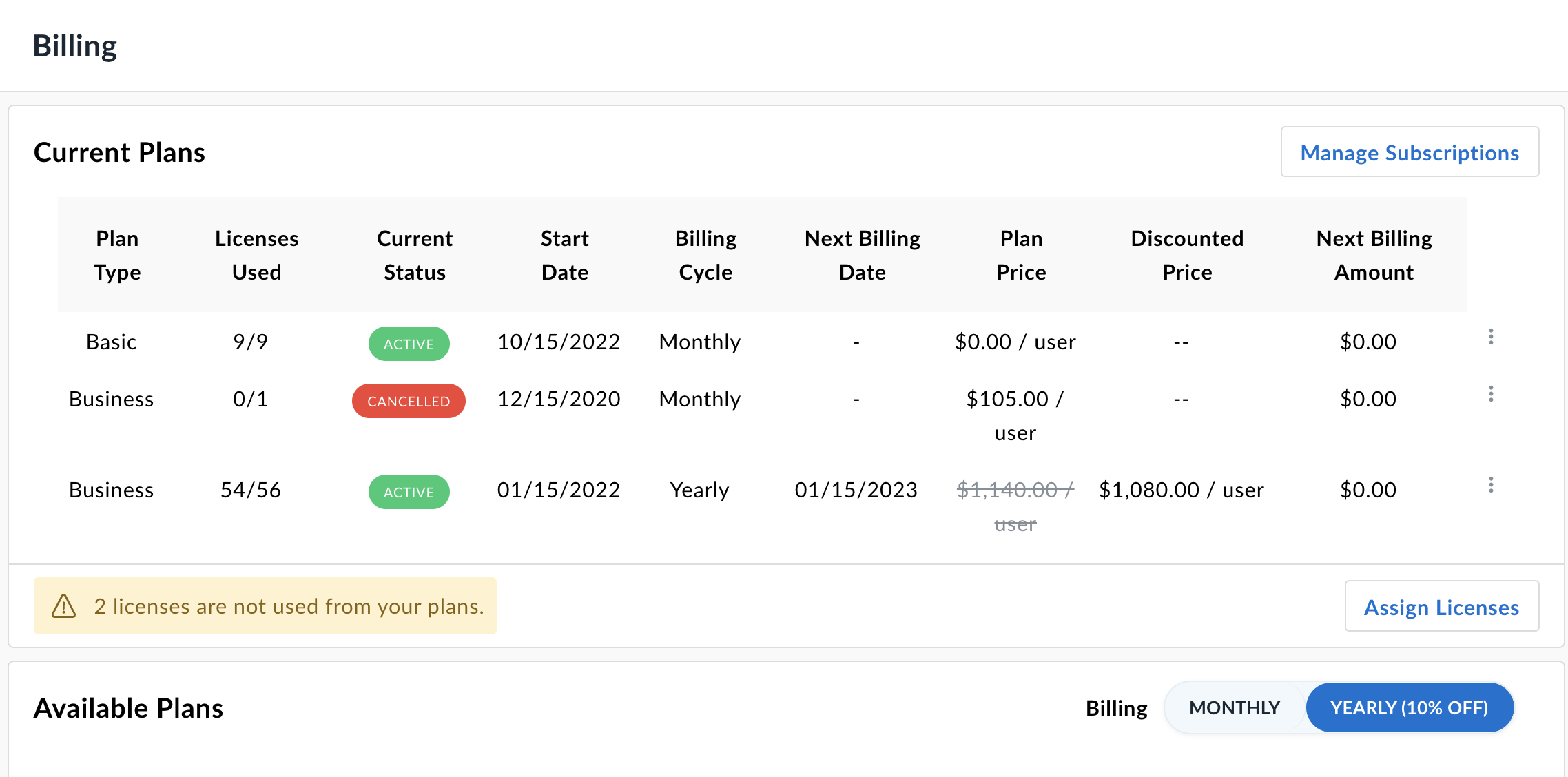 If you purchase additional licenses, you will need to ensure that those new licenses are applied to the necessary users in your organization. Visit your Member Settings and use the drop-down available under the license column.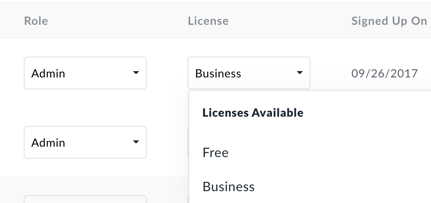 NOTE: You will see a notification on the billing page if you have any unassigned plans.

Can I purchase different plan licenses for different team members?
Yes. You can purchase different subscription plan licenses and assign those appropriately to different users in the organization as per their needs.
EXAMPLE: A Sales rep can use a Premium license, and a UX Designer can purchase a Plus license.
---
How do adding and removing licenses work?
If you add any licenses or upgrade your plan, the changes will be pro-rated for the remainder of your billing cycle and billed immediately.

In addition, your new subscription total will be reflected in your next bill. If you remove any licenses or downgrade your plan, the change will take effect in the next billing cycle.

We do not offer credits or refunds for plan cancellations or changes, or unused licenses in the middle of your subscription.
After adding additional licenses, be sure to apply the licenses to the appropriate users, as licenses are not automatically applied.
---
What are the differences between Avoma Licensing plans?
To read more about the licenses and the differences between each level, please check out the Plan Comparison Table and the features available for each plan on the Avoma website.
Categories of features include: Use Cases, Pricing, Basics, Collaborative Note-Taking, Meeting Recording, Meeting Collaboration, AI Meeting Assistant, Integrations, Conversation Intelligence, and Revenue Intelligence.
The main differences across the different licenses can be found in the Meeting Recording category.

---
If you have any additional questions, please email us at help@avoma.com.