While preparing for an upcoming call, you can share the Agenda with participants before you meet.
As you get ready for a meeting with a customer, you may want to prepare your thoughts and your notes within Avoma so you can enter the call with confidence.
To make sure everyone joining is on the same page and ready to discuss all topics, put together an Agenda in your notetaker and send it out to the participants.
To start, open up the meeting you're prepping for and type "Agenda" to get started. In the line immediately following, start writing out your agenda items. You can see our example below for a weekly team meeting.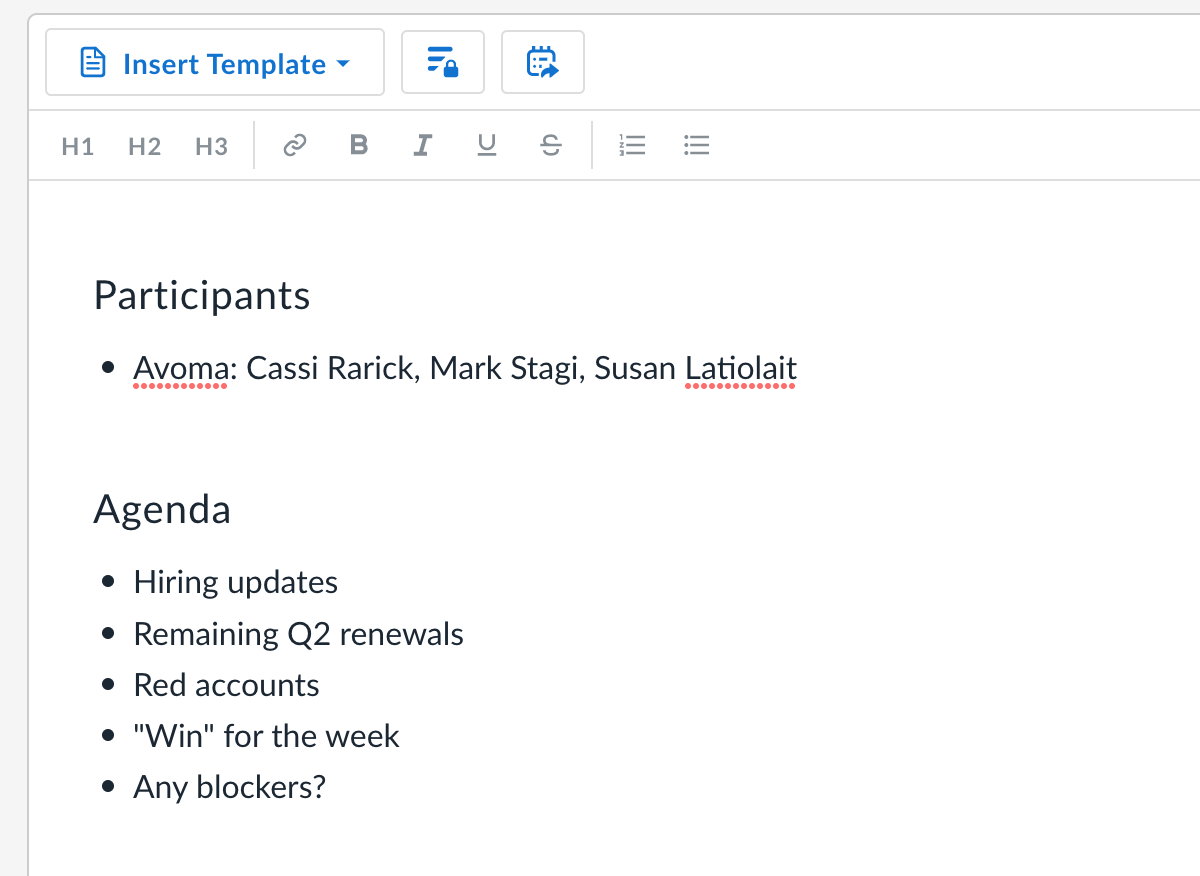 Important Note: do not add extra line breaks or additional lines will not be considered a part of the agenda when you send it out.
Once your agenda is prepared and ready to go, click on the share icon just above the notes section: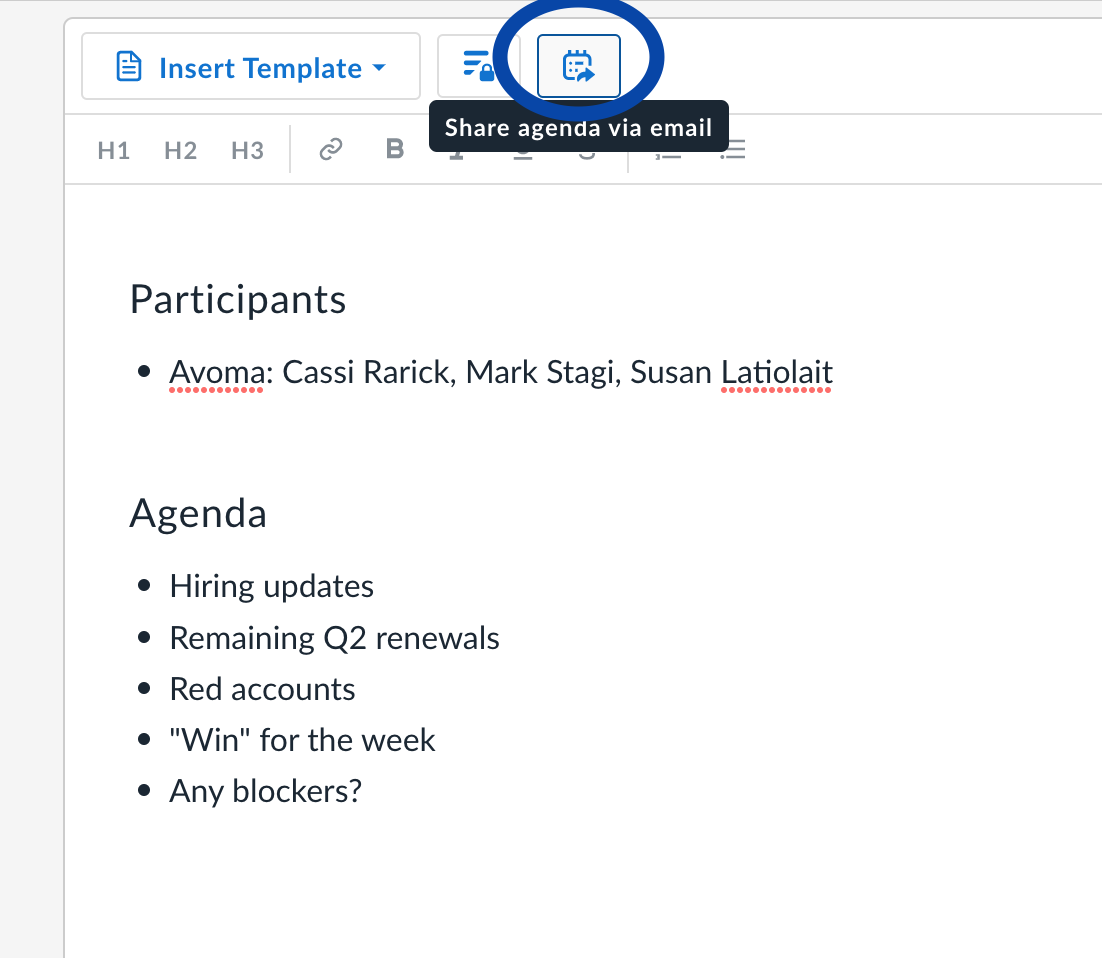 You will then see a template of the email to be sent out to make sure all your agenda items are showing up correctly: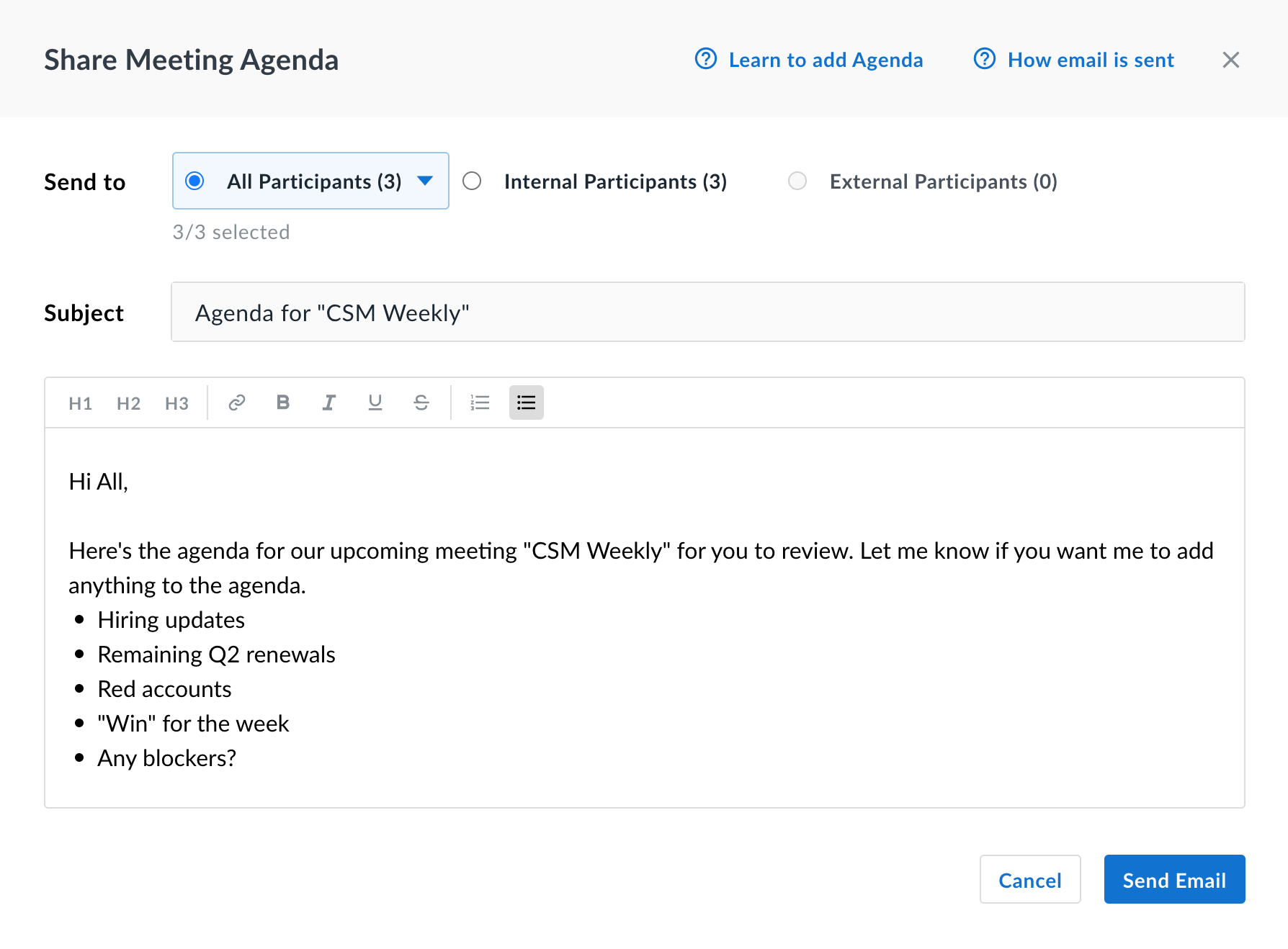 One benefit about sharing the agenda out, is that you can choose whether to send to all participants or just internal or external, depending on the topics you're covering and who has action items in the meeting.
From here, you can update the subject line as well as any of the text within the templated email. Once you are satisfied, go ahead and send it out to give everyone on the call a heads up about what you're expecting to cover in the upcoming meeting.
If you have any questions about how prepping your notes or sending out the Agenda, please contact us at help@avoma.com.