In Avoma, you can categorize your meeting based on the meeting 'Purpose' and meeting 'Outcome.'
Use Purpose and Outcome tags to easily search across all your meetings, create even more specific reports, and filter your activity dashboards. (See below). Any Admin within your Avoma organization can customize the Purposes and Outcome tags needed for your organization in the Purposes & Outcomes settings.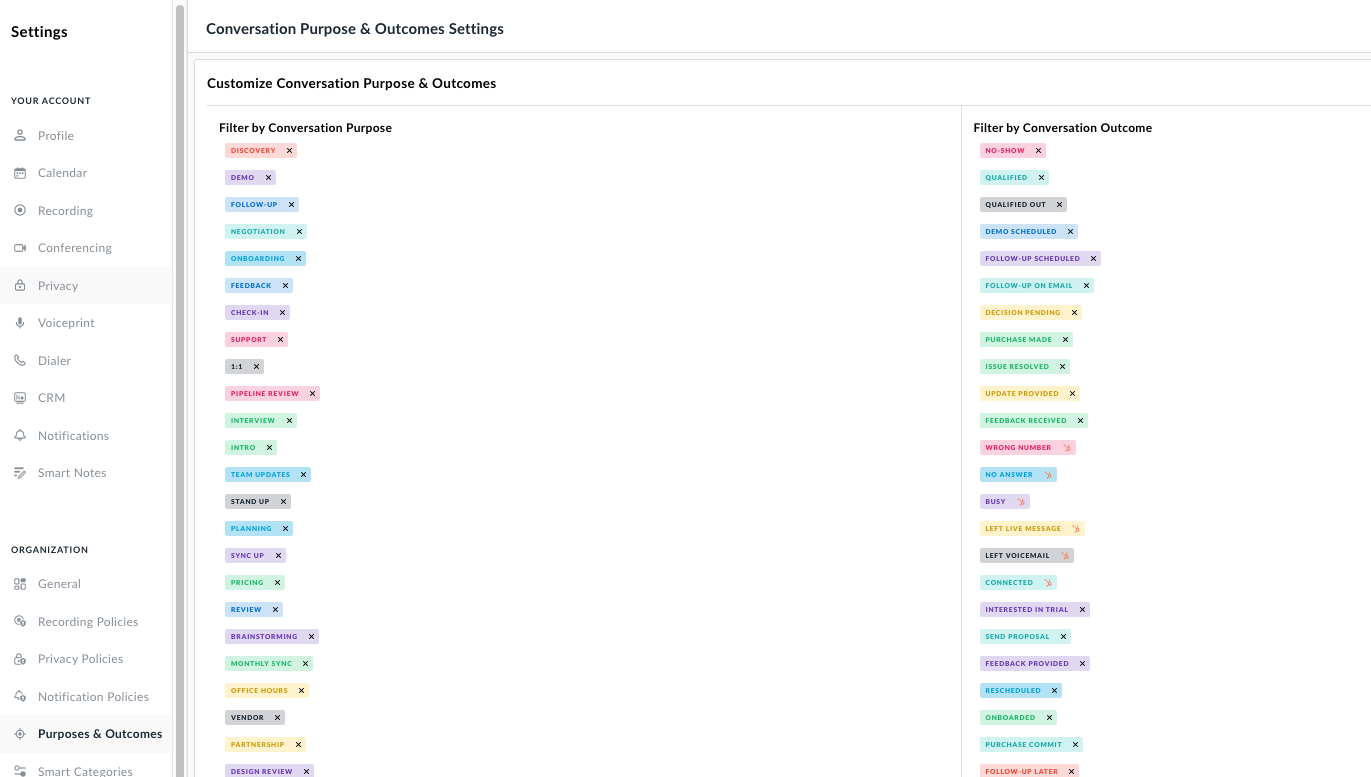 Purposes
Avoma will always try to auto-select the purpose of your meeting by reading the meeting title. Keep this in mind when you are customizing the Purposes of your organization. For example, if the title of a meeting is "Avoma Demo Call", Avoma will auto-select the Purpose as "Demo". Purposes can also be manually applied or changed anytime by clicking on the associated drop-down menu.


Outcomes
Meeting Outcomes can be manually applied to any of your past meetings.
You will also have the ability to filter your meetings by specific purposes and outcomes as well by using the search filters above your Meetings view.

If you have any questions, feel free to chat with us, email our team at help@avoma.com
Thanks!🎉