What is a team?
A team is a group of members in an organization. In Avoma, you will have the ability to search and filter through meetings by a certain team. Therefore, it is important to set these up!
When a member first joins Avoma, they are not automatically added to a team. Below you will learn how to create and add members to a team within Avoma.
How to create a team
As long as you are an admin of your organization in Avoma, you will be able to create and manage teams by clicking on your "Settings" and clicking on the "Teams" tab. You can click HERE to access your Teams settings directly.

To add a new Team, click on the "Create New Team" button.

Once your team is created, you can invite members of your Avoma organization to the team by clicking on the team, clicking "Add Members" and selecting your necessary team members in the drop-down.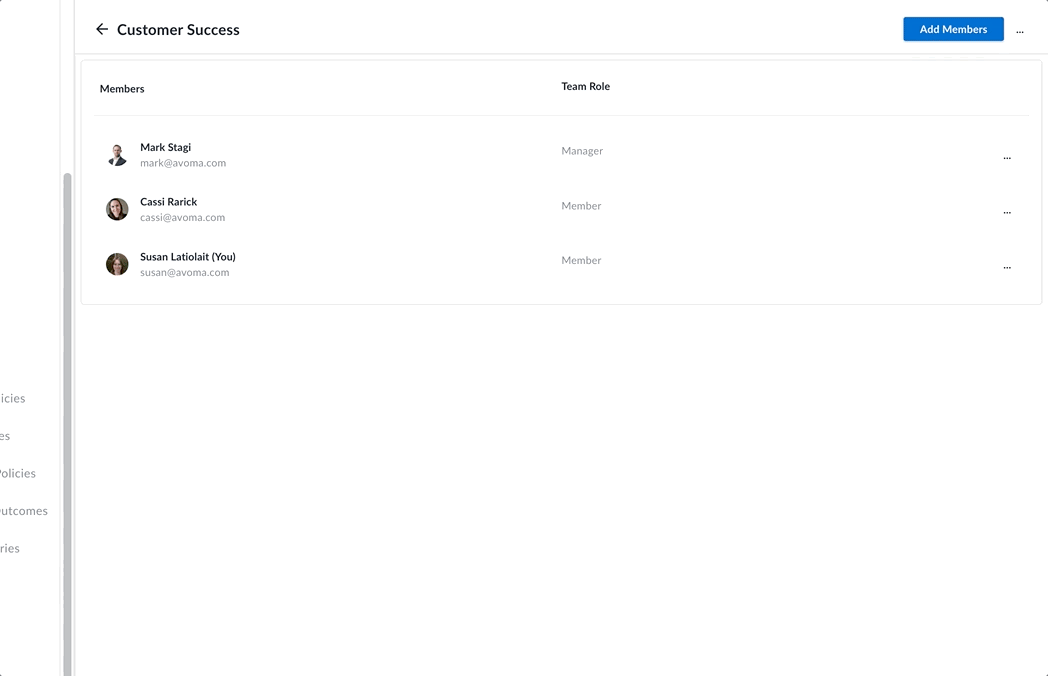 Please contact help@avoma.com if you have any questions regarding how to set up your Avoma Teams.