Using note templates can save you valuable time and effort during your meeting preparation process.
Create a template
Visit your Templates view in Avoma to create and edit your templates at any time. Create a new template by selecting Create New Template button in the top right corner. In the pop-up, you will then have the option to title the template, apply the correct privacy level, and select a purpose for that template.

Purposes for templates: When you apply a Purpose to a template, Avoma will then auto-apply this note template for any meetings with that applied purpose. Purposes can be customized by any Admin in your Avoma organization. Please visit our Purposes & Outcomes article to learn more.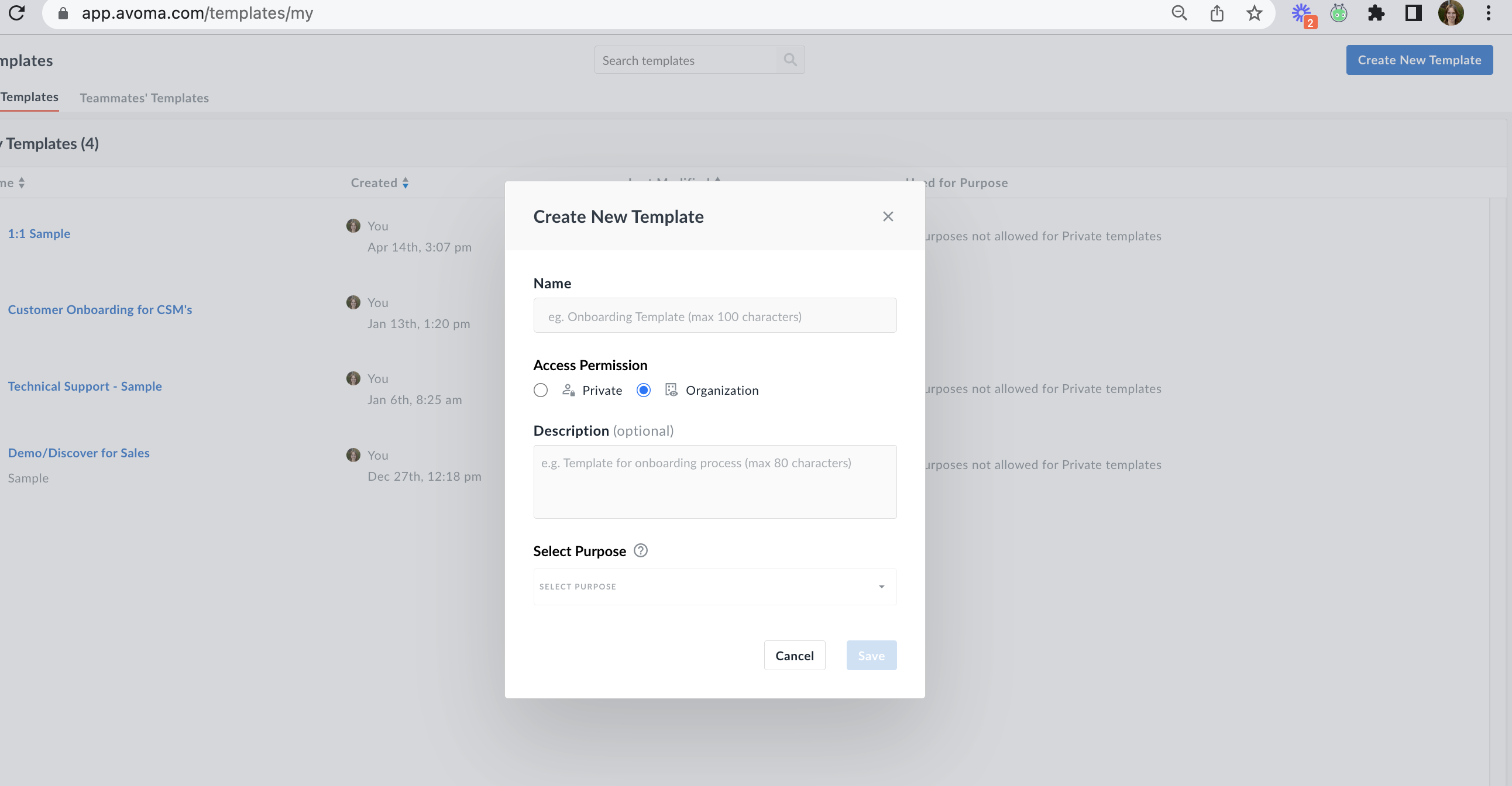 Template best Practices
When creating Templates, you will have the option to add your Avoma Smart Categories. Smart Categories in Avoma can be specifically configured to your needs! Click HERE to learn more about Avoma Smart Categories.
When creating a template in Avoma, we recommend adding a list of Smart Categories that will help extract custom notes for that templates specific use case. In your template doc, you can add a new Smart Category by clicking the "/" button or by clicking the "+" icon. A list of your Avoma Smart Categories will then populate.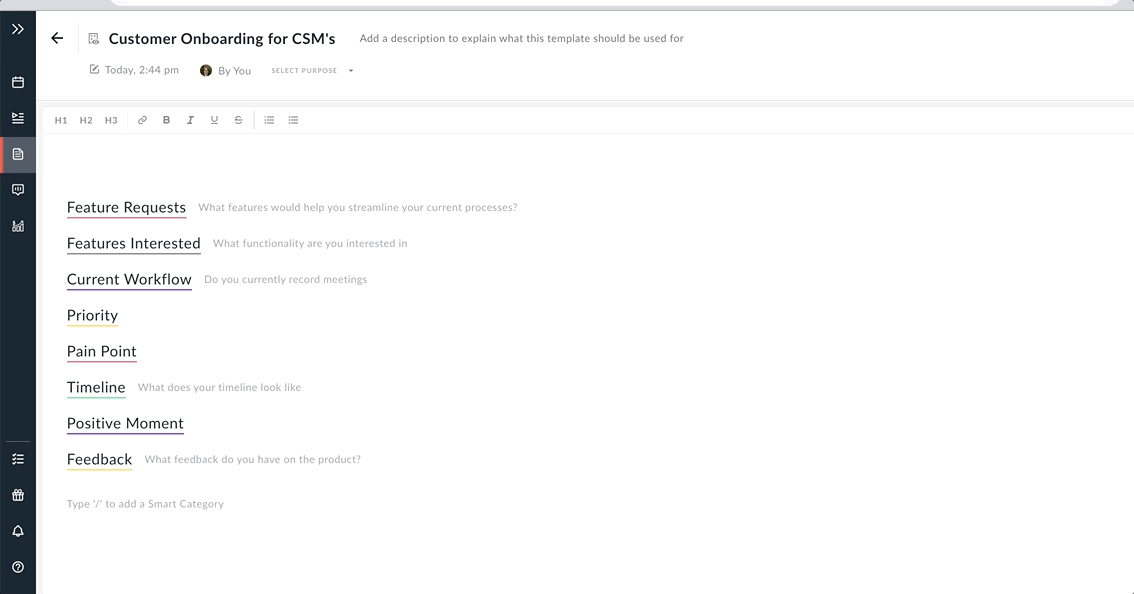 Please reach out to help@avoma.com if you have any questions regarding Avoma Templates