Learn how to access other meeting attendees' notes in Avoma.
Select the meeting that you want to analyze and review.
Make sure Notes is selected in the top navigation bar
In your notes section, navigate to the bottom footer View More Notes.
Click on the meeting attendee whose notes you'd like to review.
Click on the arrow pointing up to increase the window size.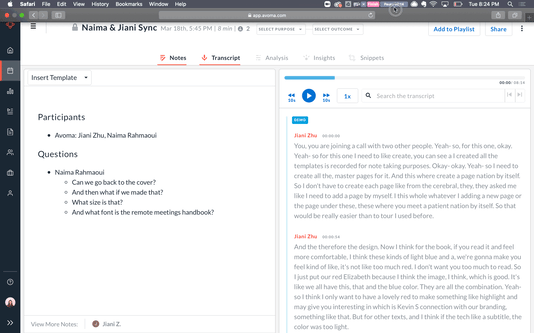 Thanks 🎉
If you still have any questions, feel free to reach out to me directly at naima@avoma.com, contact us via our chatbox, or shoot us an email at support@avoma.com