The "Need Admin Approval" error may occur when a user attempts to get authenticated in Avoma with one's Office 365 credentials in the OAuth window.
To enable consent for Avoma for the entire organization instead of each individual member, please refer to Methods 1 and 2 below:
You would have to go into the Avoma enterprise application.
You will see the permissions that we have asked for (related to the calendar).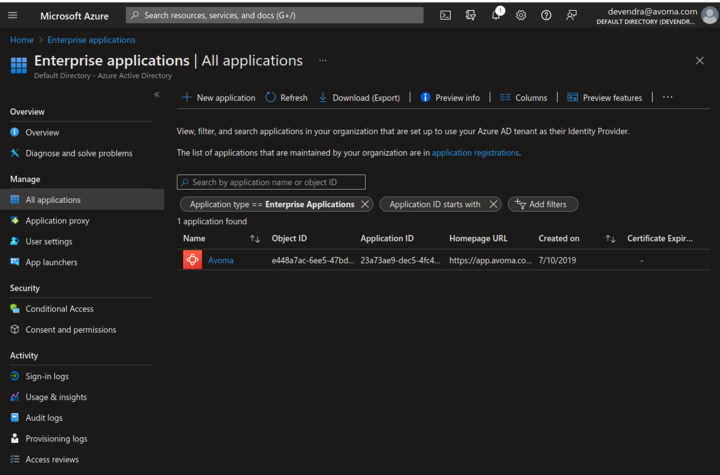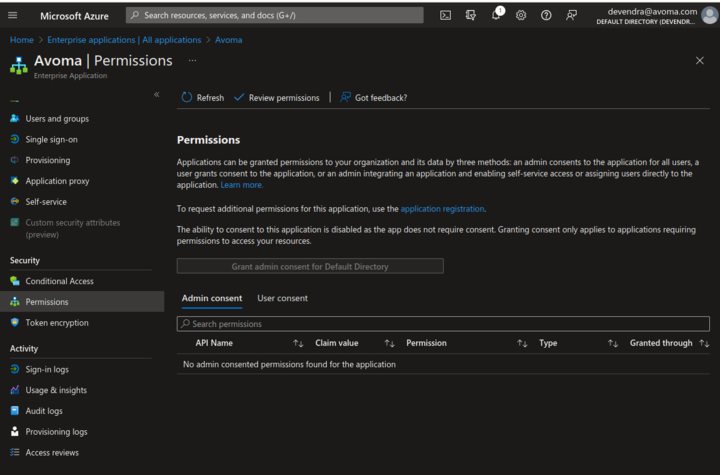 We have attached an image for reference; you should see the Grant Admin Consent for default directory button enabled and be able to click on it.
After this, you should be able to go ahead and connect your calendar.
This should ideally do it for all members in the organization, and each user will not have to go and get the admin's consent.
For method 2:
You will have to go into Azure AD.
Go to enterprise applications.
Go to consent and permissions.
Go to the user consent settings, and now select the option "Allow user consent for apps".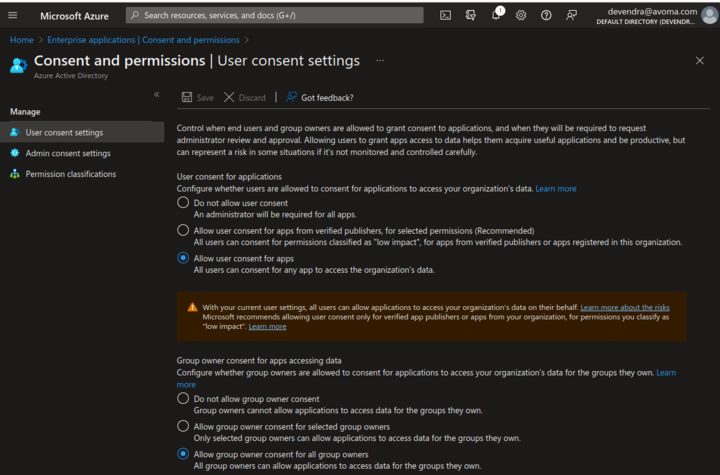 What causes the error?
The error is caused by User permission settings in corporate MS Azure Active Directory; specifically, the option "User can consent to apps accessing company data on their behalf" is set to "No", along with its derivative setting for accessing the groups' data.

These settings can be found in All services -> Enterprise applications -> User settings in MS Azure Active Directory.