Download snippets for repurposing and offline consumption
Now you can download the snippets from your meetings to repurpose it for your website and social media platforms (example: customer testimonial snippets), and access them offline too.

How it works:
Select any of your meetings under the 'Meetings' section, go to the 'Snippets' tab and click on the Download Snippet icon.
You can also download multiple snippets in one go, by selecting all the snippets you want to download and clicking on the 'download' icon. You'll get an email with the snippet download links.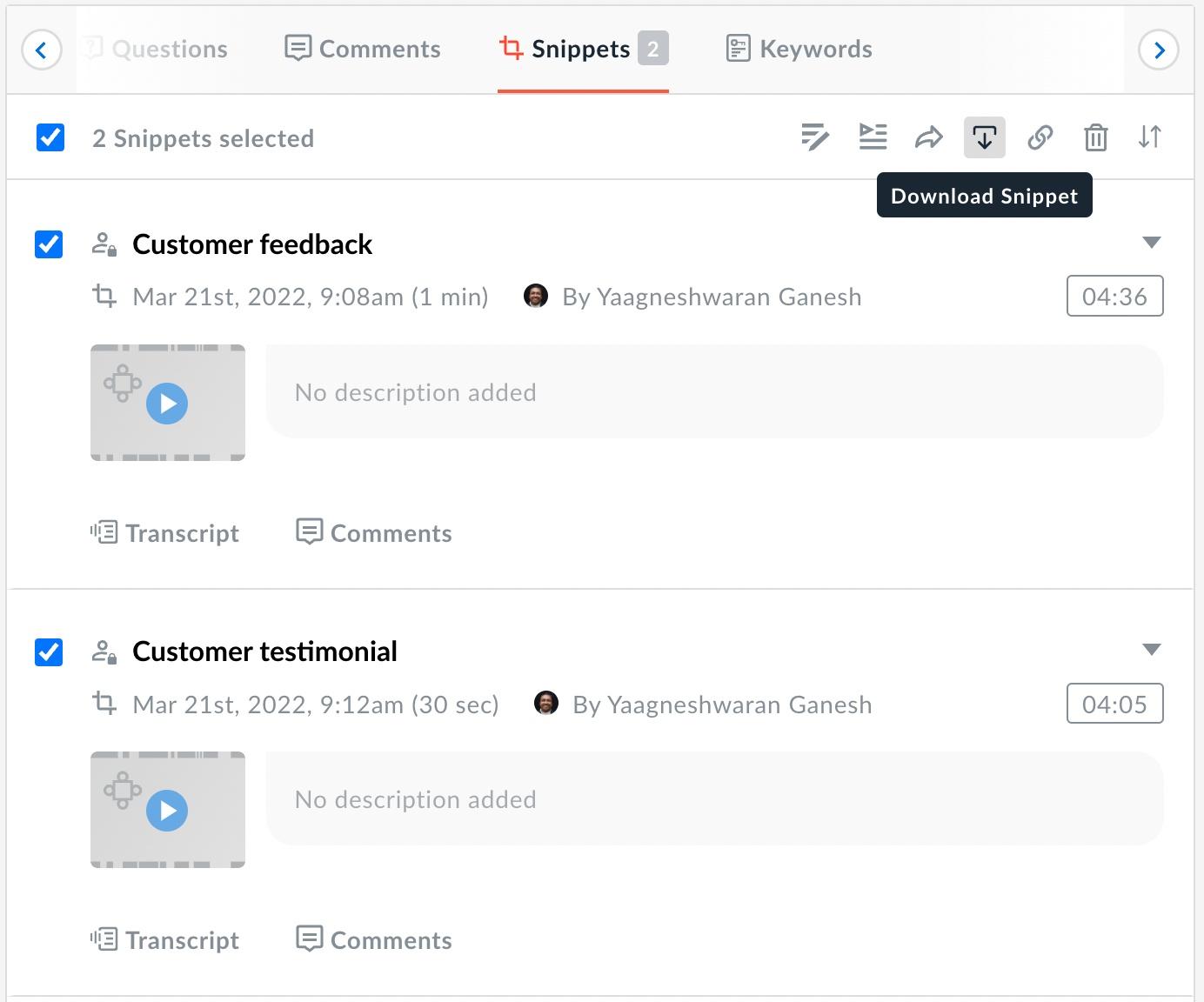 We hope this helps you have uninterrupted access to your snippets and in repurposing them.