Send Agenda and Notes via Email for better preparation and wrap-up
We're excited to announce a brand new functionality to send meeting agenda via Email with your participants before the meeting, and also send the meeting notes via Email to them after the meeting.
How this helps:
Sharing agenda helps you set the right expectations with your meeting participants in advance so that they know what to expect in the upcoming meeting. Similarly, sharing Notes helps you share the key takeaways and action items with your meeting participants (both internal and external to your organization) to ensure both parties are on the same page.
How it works:
For Sharing Agenda
Go to Meetings > Click on any upcoming meeting and you'll land on the Note Editor.
Just type "/" in your Note Editor or click on the "+" icon to insert an Agenda section, and then add your agenda content.
Once you're happy with the agenda, select Share Agenda via Email.
The content under the Agenda section will be auto-populated and will be ready to be shared. You can review and edit your agenda and hit Send Email.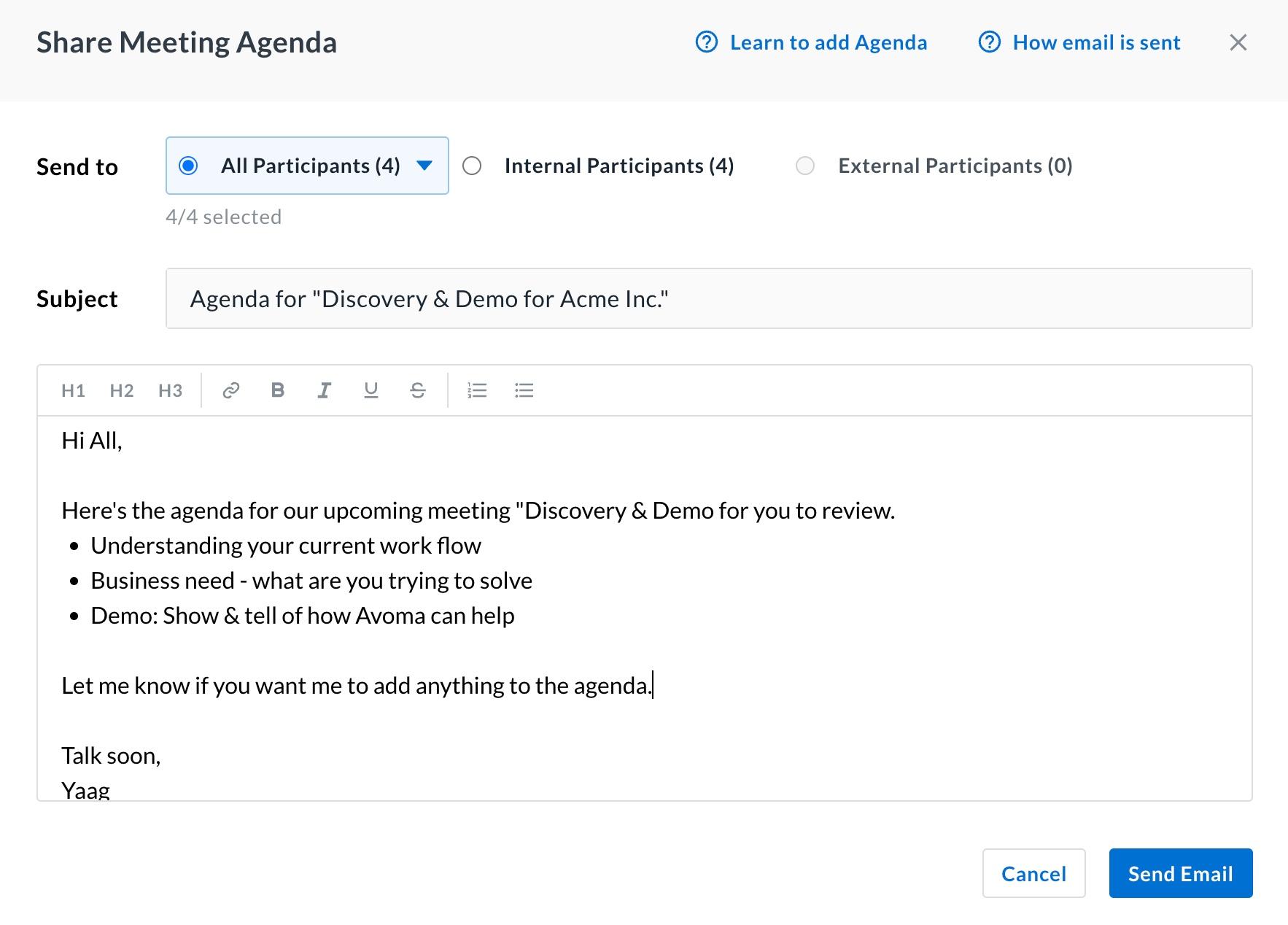 For Sharing Notes
Go to Meetings > Select any of your recent meetings > Go to the Notes tab > Select Share Notes via Email > and hit Send Email.
We hope this new functionality helps you improve transparency and collaboration for all your internal and external meetings.