By Organizing your Smart notes you can be more efficient in your usage of Avoma
Order your Smart Notes
While an Admin might create Smart Categories for the whole organization, you may find that only some apply to your calls and meetings. By navigating to your Smart Notes in settings, you can reorder or completely turn off some of those categories that don't apply to your notes.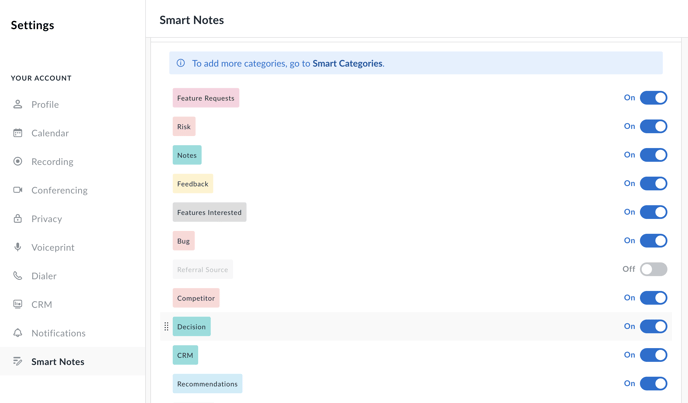 You'll then see those categories reorganized/removed from the buttons in your notetaker during meetings.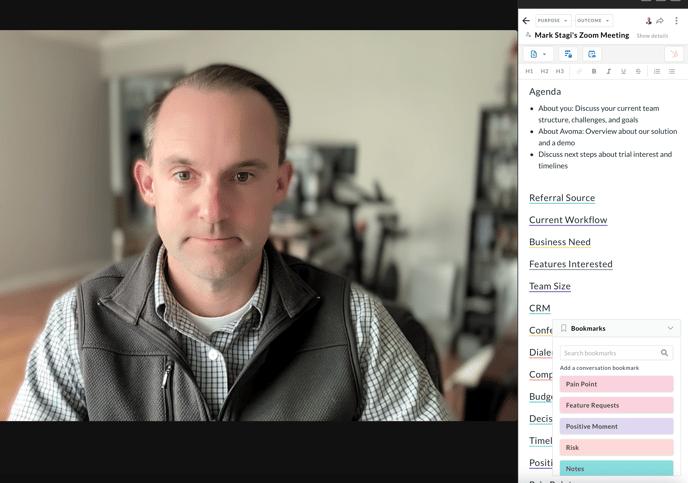 ---
If you have any additional questions, reach out to our team at help@avoma.com.