With pipeline views in Avoma, you can customize your view to display CRM properties from different objects and Avoma smart categories or properties to create a unified view to review your deals better.
Avoma creates the below default views when you get started with Avoma. (With filter selected as This Month)
Open Deals
Pipeline
Commit
Best Case
Closed Won
Closed lost
Only Admins and Team Managers (Managers of the team's created in Avoma) can modify the above Standard saved views (Modify filters and columns) so that you can standardize the workflow for your teams.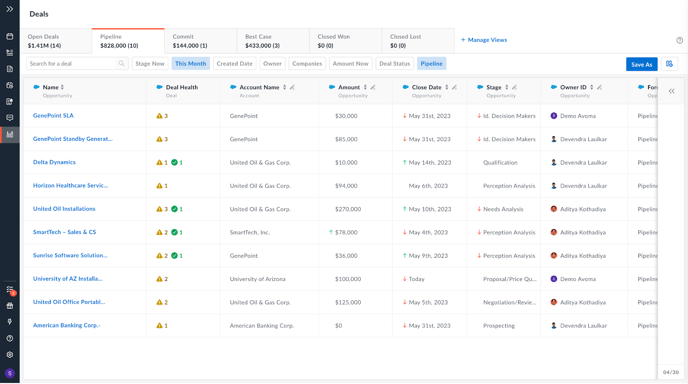 You can click on the column chooser to hide or add more CRM or Avoma properties to the views.
You can also order the columns in your preferred order.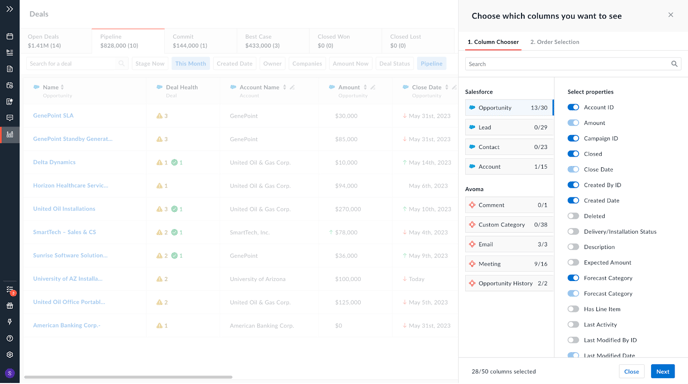 Once you add the CRM fields to the views you can use in-line editing to update them from Avoma. You can see the success toaster once it's updated.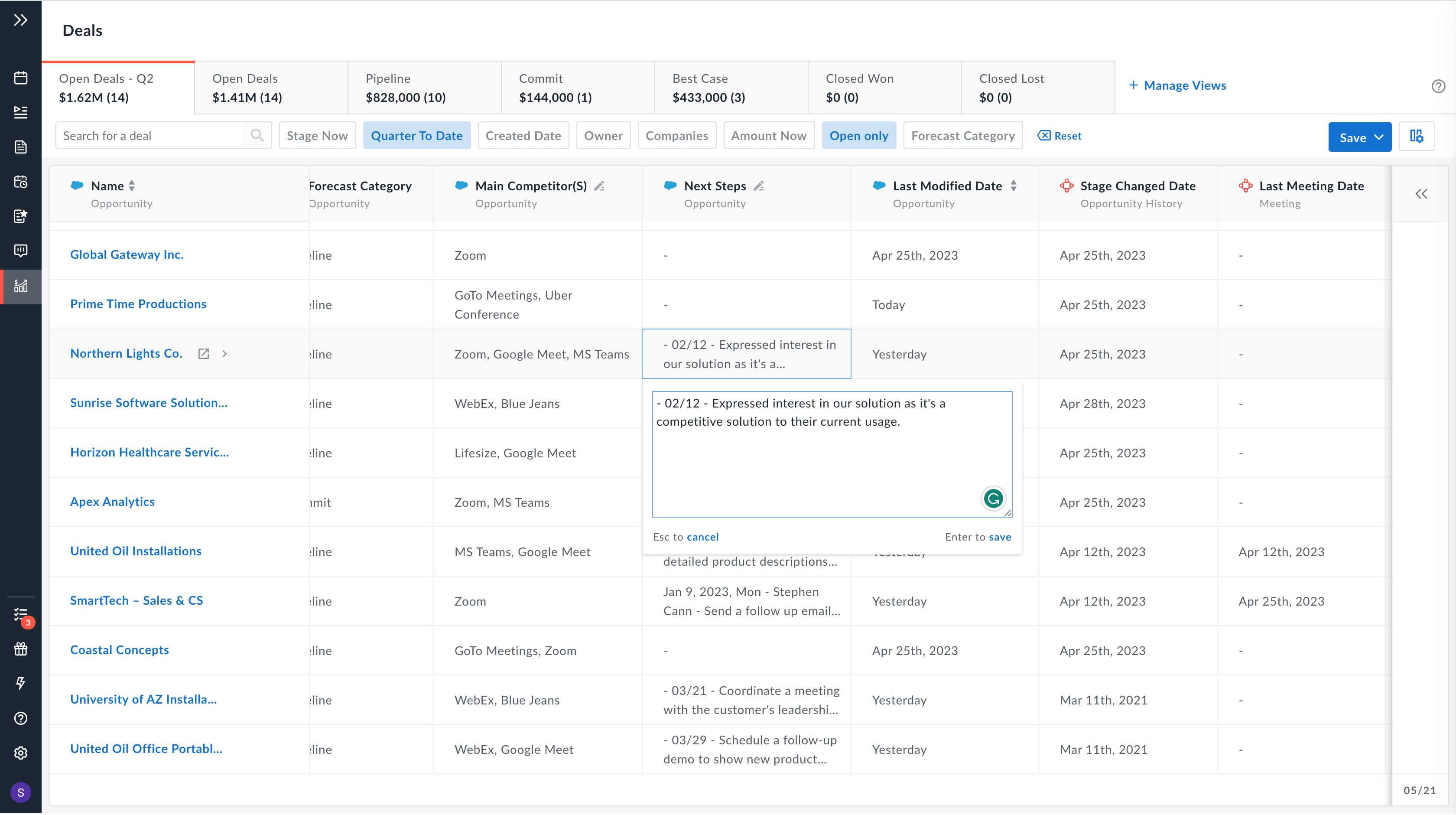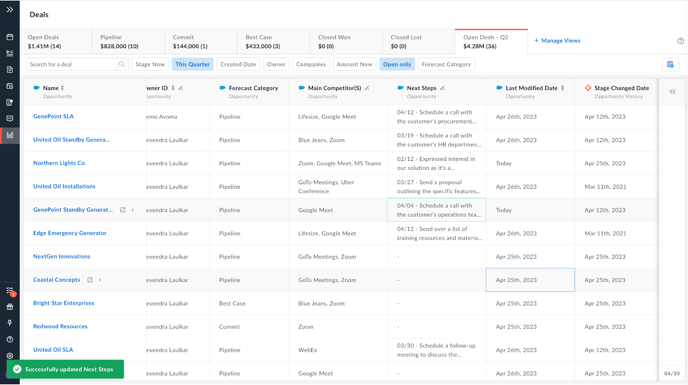 The way the data is updated from Notes to the pipeline view to the CRM fields is as below.
Data updation works as below

Data Syncing Scenarios

Notes

Pipeline view

CRM Fields

Avoma AI extracts the Data from conversations and adds it to the smart category in notes.

Smart category or Mapped CRM field at the pipeline view gets appended with data extracted from Notes.

The same data from the Avoma pipeline view is updated in CRM.

Scenario 1

Edits Made

→ Data Updated

→ Data Updated

Scenario 2

Notes are not updated

← Edits Made

→ Data Updated

Scenario 3

Notes are not updated

← Data Updated

→ Edits Made

Note

No matter how many times you update the Avoma category or mapped CRM field the Avoma meeting notes will always maintain unchanged unless edited from notes.
In order for the editing of the CRM properties from the Avoma pipeline to work they need to be bidirectional.