Send Agenda for better preparation and meeting attendance
Avoma allows you to share a meeting agenda via Email with your participants before the meeting. Doing so encourages meeting attendance and helps you set the right expectations with your meeting participants in advance so they know what to expect in the upcoming meeting.
Sharing an Agenda
From your Meetings Workbench, click on an upcoming meeting title to be taken to the Note Editor.
Within the Note Editor, type "/" (or click on the "+" icon) to open up the Note Category modal.


Click on the Insert Agenda section button.
Add your Agenda content.
Once you're happy with the agenda, click on the Share Agenda via Email button at the top of the Notes Editor.

The content under the Agenda section will be auto-populated and will be shared. You will then see a template of the email to be sent out to make sure all your agenda items are showing up correctly. Review/edit your agenda and click Send Email.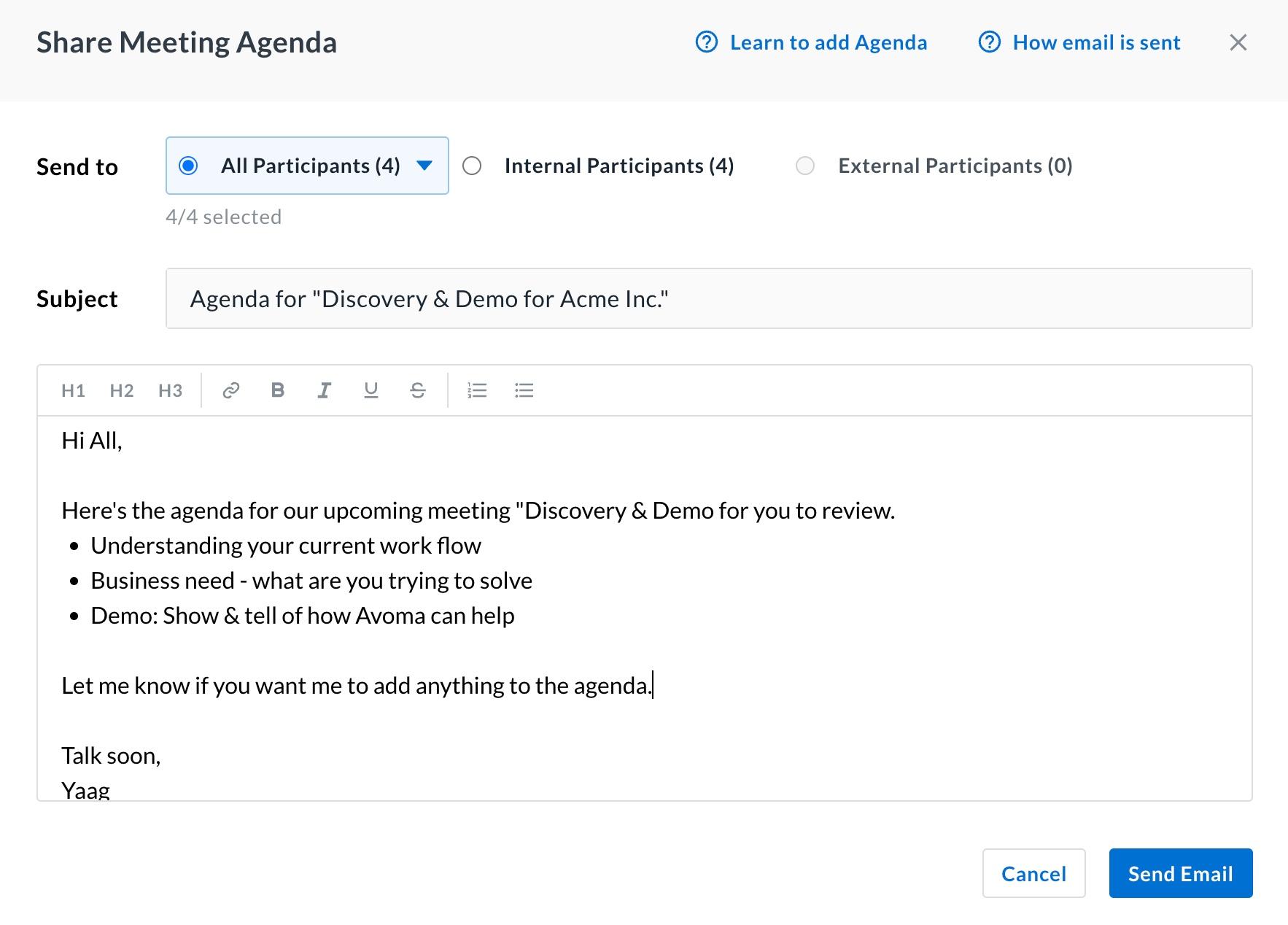 ---
If you have any additional questions, please contact our team at help@avoma.com.