How to add or update payment information
Managing Payment Information within Avoma
Any Avoma Admin can manage the payment information for your organization. To add or update payment information, use the Left navigation menu and find the Settings tab:
Click Billing to see the currently subscribed plan.
Click Manage Subscription in the top right corner.


Within the Manage Subscriptions

menu, you'll have access to update Account information, billing & shipment address, payment methods and see billing history.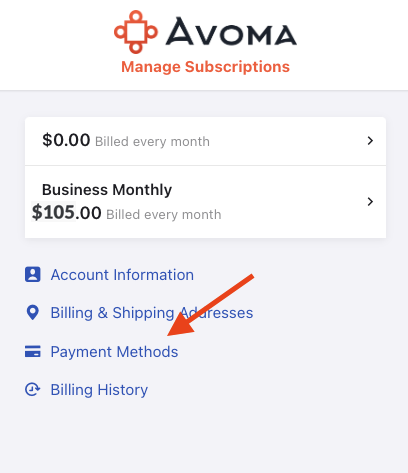 You can click the Assign Licenses button to be directed to your Members page to assign any licenses that are available.

Check out the article How add or remove licenses for more information.
---
If you are having any billing issues, please reach out to our team at help@avoma.com.