If you wish to upload a meeting into Avoma, you can do so from the Meetings page.
There could be a variety of reasons that you wish to upload a previously recorded meeting into Avoma. To accommodate this, use the Upload Recording button on the Meetings workbench.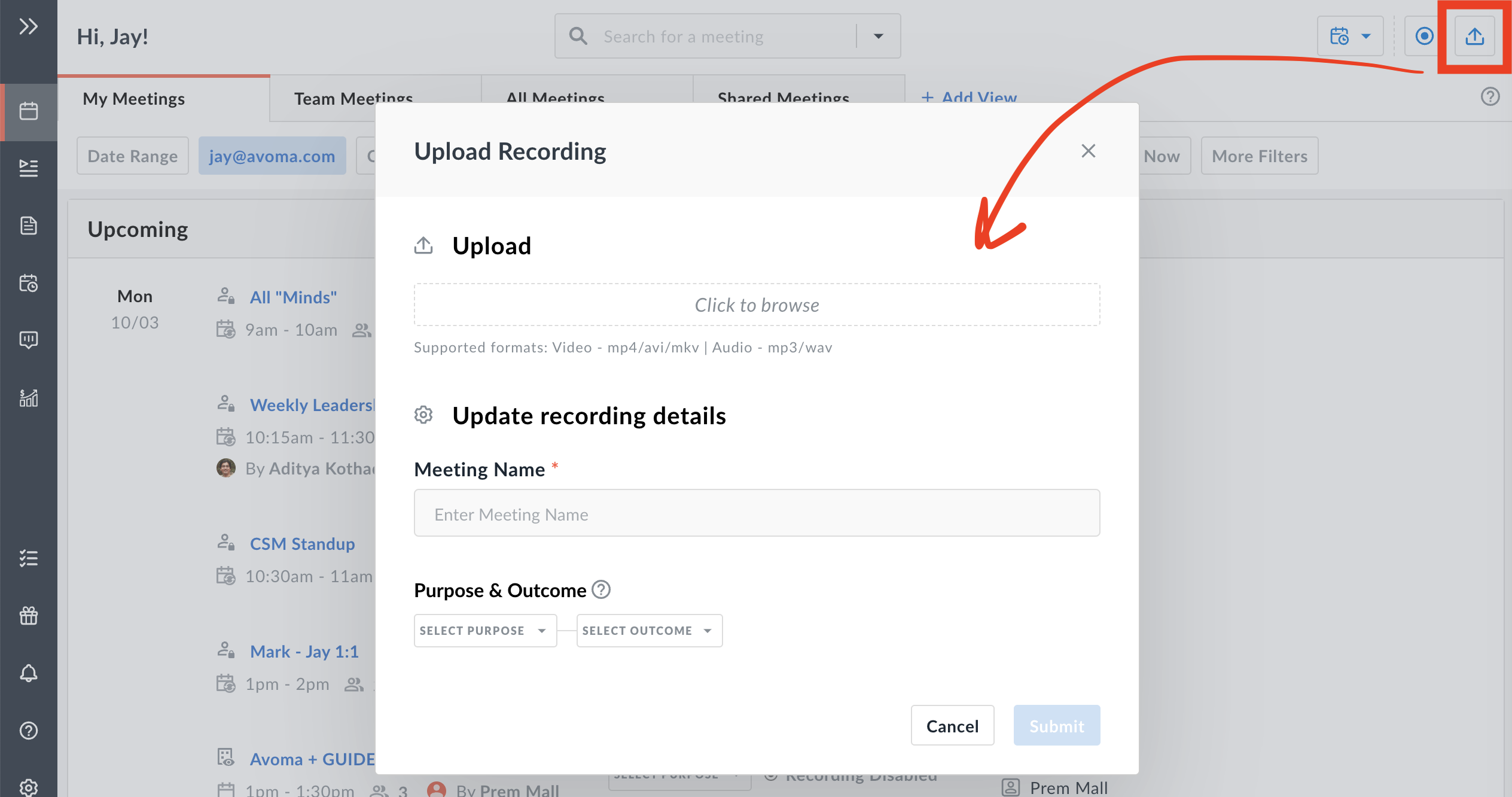 Click on the Upload Recording icon in the top right corner.
Browse to find the file that you wish to upload into Avoma
File formats include: mp4/avi/mkv | Audio - mp3/wav
Update the known recording details,
Including the meeting name and purpose & outcome (if available)
Click Submit.
Note: Following this recording submission, Avoma will process the call, create the associated transcription, and AI-generated notes from the template that was associated with named Purpose (if it was supplied).
Note: If you have a large set of recordings that you wish to upload, reach out to your Avoma Customer Success Manager or Avoma Support to learn about your options.
---
This special circumstance is a response to these types of support requests:
Can i I can upload a recording from a colleague's Zoom that was not affiliated with our Avoma account to be accessible in Avoma?
We have a recording from Zoom that we would like to be uploaded to Avoma retroactively. Can you help me with that?
Is it possible to upload a recording of a meeting that wasn't recorded in Avoma?
I accidentally stopped the recording for this meeting and then started it again afterwards. Is there a way for me to upload the recording from my computer into Avoma for sharing purposes?
Is it possible to upload locally hosted zoom recordings to Avoma?