How to view usage metrics for your scheduler pages in Avoma
In certain circumstances, you may want to keep track of the scheduler pages you've created and how many meetings you've booked with each. You can find this information on your My Scheduling Pages dashboard.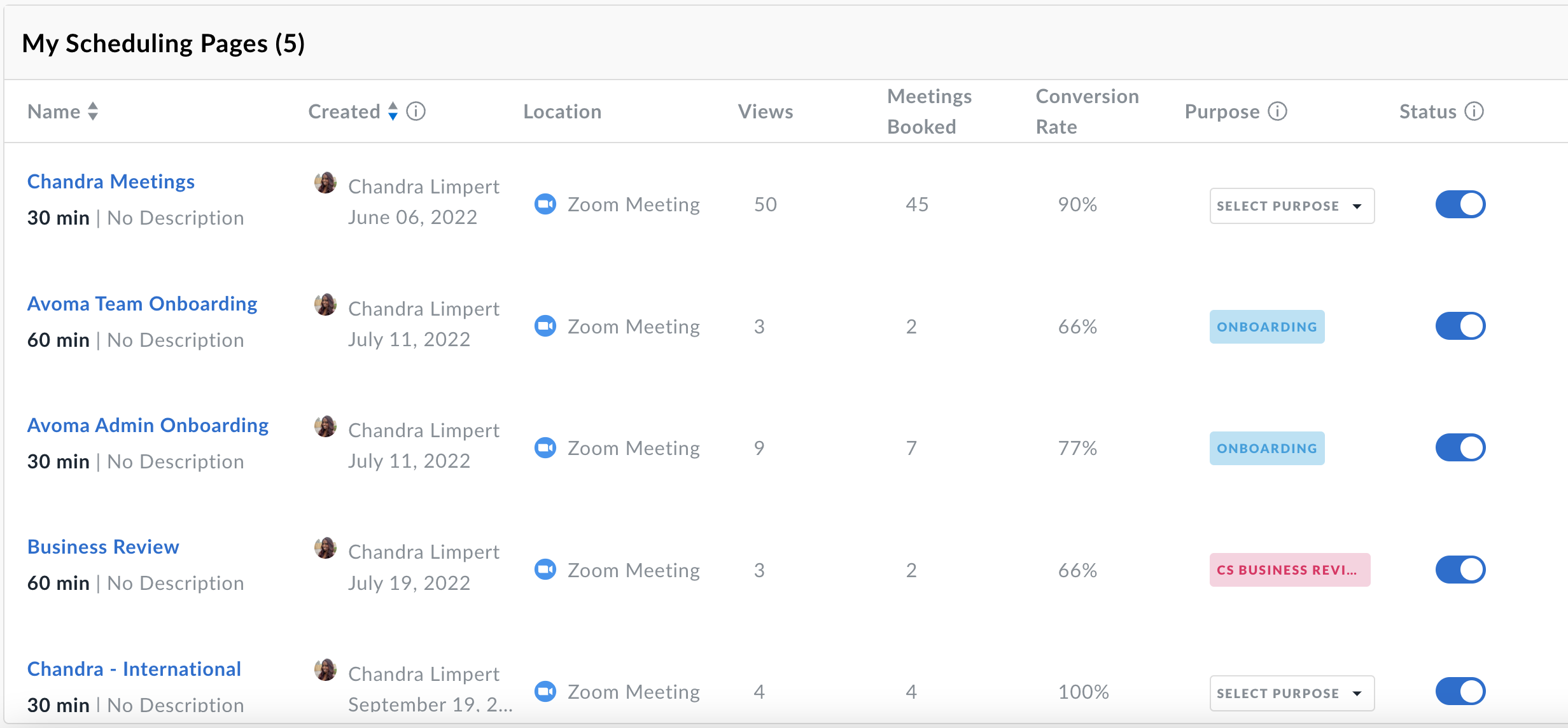 Understanding the Metrics
Views: The number of times your scheduler page has been viewed by those with whom you've shared the link.
Meetings Booked: The number of times someone has booked a meeting with you through that link.
Conversion Rate: The percentage of meetings that have been booked divided by the number of times that link has been viewed.
Purpose: The Avoma Purpose that will be assigned to all meetings booked with that link. If a template is also assigned to that Purpose, that template will automatically populate in the notes pages for any meetings booked.
Status: Should you need to for any reason, you can temporarily deactivate a scheduling page. When deactivated, meetings cannot be scheduled through that link. You can re-activate a link simply by clicking the slider back to the ON position.




NOTE: If someone tries to schedule a meeting with you using a deactivated link, they will see the following message:
---
If you have any additional questions, please contact our team at help@avoma.com.